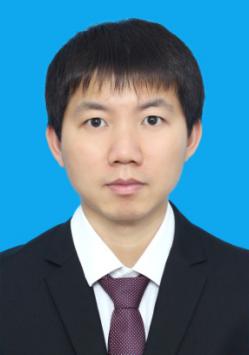 基本信息
余安琪,男,博士后
教育背景
2005.09-2010.02 上海交通大学学士
2011.09-2019.01 中国科学院上海技术物理研究所硕士、博士
工作经历
2019.05-迄今上海理工大学光电信息与计算机工程学院博士后
研究方向
基于二维材料的太赫兹光电子器件的理论和实验研究工作。现阶段主要研究二维材料等离激元对太赫兹光的幅度和相位的调控,二维材料等离激元的光电流机制,以及基于二维材料等离激元的太赫兹探测器。
学术成果
1. A. Yu, X. Guo, Y. Zhu*, A. V. Balakin, and A. P. Shkurinov, "Metal-graphene hybridized plasmon induced transparency in the terahertz frequencies", Opt. Express: 2019, 27: 34731-34741.
2. A. Yu, "Polarization-independent enhancement of graphene plasmons by coupling with the dipole-like near field of the metallic split-mesh structure", RSC Adv.: 2018, 8: 22286-22292.
3. A. Yu, "Tunable strong THz absorption assisted by graphene-dielectric stacking structure", Superlattices Microstruct.: 2018, 122: 461-470.
4. A. Yu, "Plasmon ratchet effect with electrons and holes simultaneously existing in the graphene channel: a promising effect for the terahertz detection", J. Phys. D: Appl. Phys.: 2018, 51: 395103.
5. L. Wang, X. Chen, W. Hu, A. Yu, and W. Lu, "The resonant tunability, enhancement, and damping of plasma waves in the two-dimensional electron gas plasmonic crystals at terahertz frequencies", Appl. Phys. Lett.: 2013, 102: 243507.
6. L. Wang, X. Chen, W. Hu, A. Yu, S. Wang, and W. Lu, "The absorption tunability and enhanced electromagnetic coupling of terahertz- plasmons in grating-gate AlN/GaN plasmonic device", Opt. Express: 2013, 21: 10821-10830.
7. L. Wang, X. Chen, A. Yu, Y. Zhang, J. Ding, and W. Lu, "Highly sensitive and wide-band tunable terahertz response of plasma waves based on graphene field effect transistors", Sci. Rep.: 2014, 4: 5470.
8. L. Wang, C. Liu, X. Chen, J. Zhou, W. Hu, X. Wang, J. Li, W. Tang, A. Yu, S. Wang, and W. Lu. "Toward Sensitive Room Temperature Broadband Detection from Infrared to Terahertz with Antenna Integrated Black Phosphorus Photoconductor", Adv. Funct. Mater.: 2017, 27: 1604414.
9. W. Tang, L. Wang, X. Chen, C. Liu, A. Yu, and W. Lu, "Dynamic metamaterial based on the graphene split ring high-Q Fano-resonator for sensing applications", Nanoscale: 2016, 8: 15196-15204.